INSPIRED 2016
LIVE KEYNOTE SPEAKERS
All Speakers are subject to change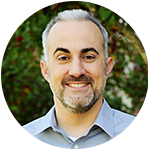 STEPHEN KENDRICK
DIRECTOR
Stephen Kendrick has dedicated his life to serving Jesus Christ and to making Him known around the world. He is a co-writer for the screenplays and books and the producer for the Kendrick Brothers' films.
Stephen has spoken to churches, conferences, and seminars around the nation, and has been interviewed by FOX and Friends, CNN, ABC World News Tonight, The Washington Post, and other media outlets. He is a co-founder and board member of the Fatherhood Commission. He graduated from Kennesaw State University and attended seminary before being ordained into ministry.
Stephen and his wife, Jill, live in Albany, Georgia, where they homeschool their six children. They are active members of Sherwood Church in Albany.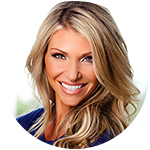 KIM DOLAN LETO
HEALTH & FITNESS EXPERT
Kim Dolan Leto helps women around the world to reach and maintain their health, happiness and fitness potential. Dedicated to inspiring, motivating, and educating women to find lasting health, Kim's own transformation story and message of achieving health and happiness in Christ sets her apart from others in the field.
Kim is a well-known published fitness expert, speaker and author with a passion for leading women to experience faith-inspired transformations that affect their physical, mental, and spiritual wellness.
She is the director of family health and wellness for the International Sports Sciences Association (ISSA), holds a degree in business, is a certified fitness trainer and nutrition specialist, and has completed Dale Carnegie's High-Impact Presentations speaker training course.
Kim is devoted to God and desires to make His name famous in the world of fitness. She resides in Arizona and enjoys spending time with her loving husband and their three beautiful children.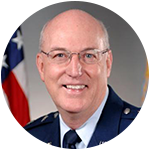 CECIL RICHARDSON
MAJOR GENERAL
Chaplain (Major General) Cecil R. Richardson, USAF retired as the 16th Chief of Chaplains of the United States Air Force, effective June 1, 2012, with an official retirement ceremony on May 30, 2012. He was appointed to that assignment on May 28, 2008.
Richardson, a member of the Assemblies of God, was the first Pentecostal minister to be promoted to flag officer rank in the U.S. Air Force. He has said that his role was to be "a pastor to Christians, and a chaplain to all."